Moriva Coffee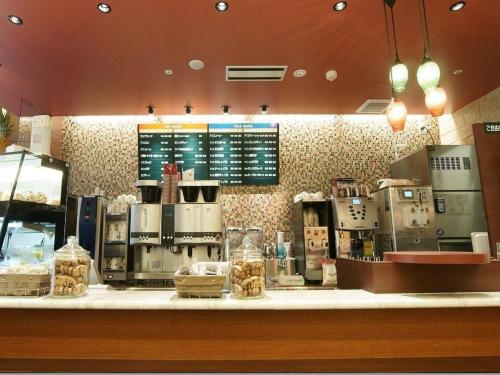 In order to aim for coexistence and coprosperity with the production areas, we serve high-quality fair-trade coffee at 183 yen or higher per cup. For the Moriva Sandwich, we stick to freshness and individually make the sandwiches by hand after receiving the order. The cafe is created under the concept of a fine Beech Forest. Please enjoy a relaxing time where you can breathe easy in an urban area. *Smoking section available.

Opening hours: 6.30am-11am (weekdays), 7am-11am (Sat, Sun and holidays)
Service charge: 520 JPY

*You can choose from three types of breakfast plates (w/drink) (Content of meals may be changed)
*You can purchase breakfast tickets at the front desk.
Nakau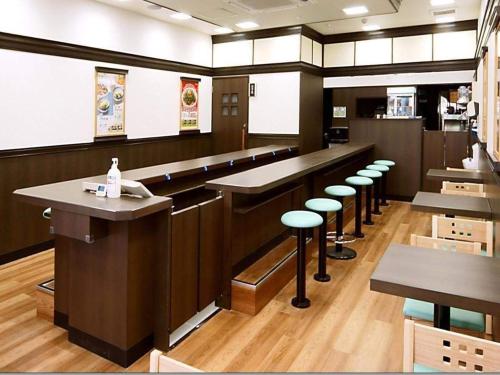 Nakau is a gyudon (beef bowl) chain restaurant typical of Japan and has the largest number of branches in Japan. We have a good selection of food, such as oyakodon (a bowl of rice topped with chicken and eggs) using specialty eggs, a Japanese-style beef bowl popular with Japanese people, and Kyoto-style udon. The restaurant is open 24 hours a day, so you can come to the restaurant whenever you feel hungry.

Opening hours: 5am-10am
Service charge: 500 JPY

*Four Japanese set meals from which to choose. (The set meal menu may change from time to time.)
*You can purchase a breakfast ticket at the front desk.